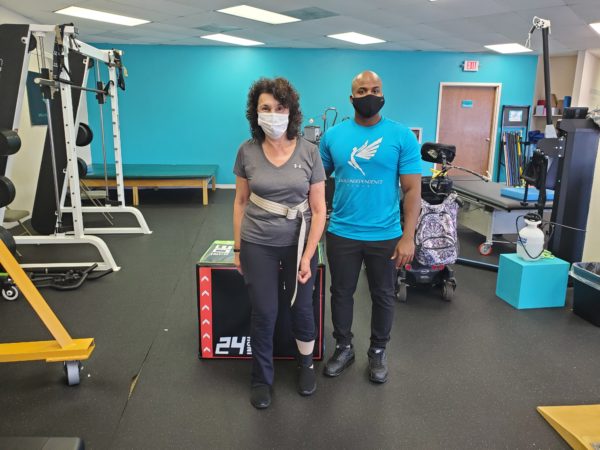 I am a retired Administrative Assistant. We moved from New York in 2017 and purchased a new home in Mooresville. I was an active person and managed our household, and took exercise classes at the local YMCA.
I remember the day of the stroke that my words came out all scrambled and I had a severe headache. I needed to have a craniotomy to relieve the bleeding in my brain. I spent 4 weeks in Carolina Medical Center rehabilitation center as an inpatient. I was discharged early February and went for outpatient therapy for the remainder of the year. I was discharged from rehab because my progress was at a plateau. I need to continue therapy and continue to work on performing tasks of daily living and taking care of myself. I don't want to stay in this condition.
The therapists at BTI know what I need to work on and plan on exercises for me which will help me to improve.
I feel encouraged by the therapists that I will make progress to reach my goals.