"If you're walking down the right path, and you're willing to keep walking, eventually you'll make progress."
– Barack Obama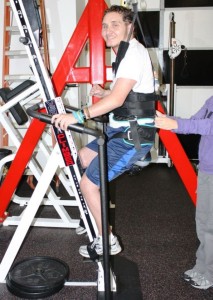 Therapy sessions can range anywhere from $85 – $400 per hour. Medicaid, for example, is only willing to cover three therapy sessions a year, despite the fact that catastrophic injury survivors need dozens upon dozens of therapy sessions per year. Because people with disabilities tend to have a very sedentary lifestyle, exercising the body in therapy is even vital for maintaining one's heart health. Paying for therapy out-of-pocket can put an impossible burden on families along with the many hospital bills, pricey home modifications and expensive accessibility equipment that all might be necessary following a catastrophic injury. Apart from being emotionally and physically devastating, disabilities are insanely expensive and we all need to do our part in helping those who need it the most.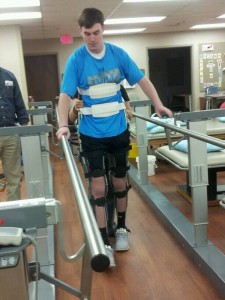 Children and young adults, in particular, might be the most severely impacted by catastrophic injuries. When one is young and innocent, one believes she is invincible and that the sky is the limit. But, a catastrophic injury can suddenly rip away that innocence, and fill one's life with suffocating limitations – right when her life and dreams are just beginning. Spinal cord injuries and brain injuries primarily affect young adults and the incidence of stroke is rising in this population. These individuals have barely had a chance to live yet, so they have so much to gain, physically and mentally, in therapy. By providing them hope, support, and financial aid, we remind them that they are not alone in this fight. We remind them that they can do it – that they can win.