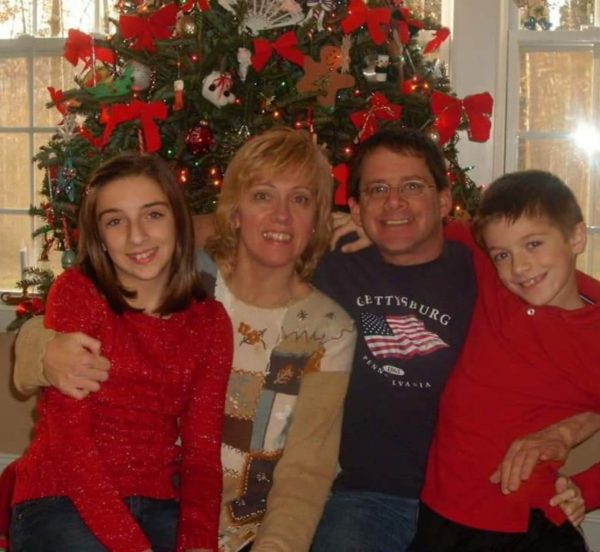 My first MS symptoms began in January of 2000, 6 months after having my daughter. During that time the disease was tolerable, however, the progression continued year after year. Now, after 19 years later, I am limited to sitting in a wheelchair 24/7. One of the most painful parts of MS is an increase in spasticity, if I could stretch and straighten my legs, which I hope to do at Race to Walk, this will help increase circulation, loosen up the tight muscles and decrease the pain.
I depend on my husband to help me with basically all activities of daily living so I spend my days just waiting for him to get home. Going to Race to Walk can hopefully strengthen my legs so I can return to work again. I used to work as a Columnist for The Charlotte Observer but had to stop because of my limited mobility. I know if I can do more weight bearing positions I can hopefully reduce the muscle atrophy in my legs. So this membership will not only provide me with more independence but will be a therapy tool as well to help me improve my condition.
I know going to Race to Walk and working with the therapists would be life-changing for me, and improve my quality of life. Thank you for this opportunity.