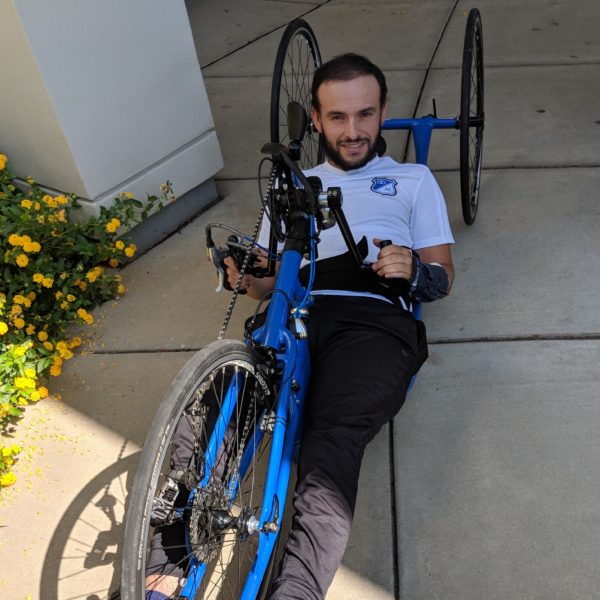 I was driving my motorcycle and a car pulled in front, causing the accident. I was taken to CMC Main. Spent a couple of days in the ICU. I underwent back surgery. My left arm was broken so I also had surgery for that. I had a brain injury as well. Before my accident, I was very active. I trained jujitsu, worked at the gym, loved to dance salsa, played soccer and lived a very healthy lifestyle.
My back is fused but I am unable to move my legs. I use a wheelchair to move around. I feel weak but I am attending physical therapy to regain my strength back and recover as much as I can.
This grant will be very beneficial as it will help me pay for my therapy. It will mean so much to me and my family as I am trying my best to recover. I am giving it 100% and the financial aid will help me recover as much as I can.