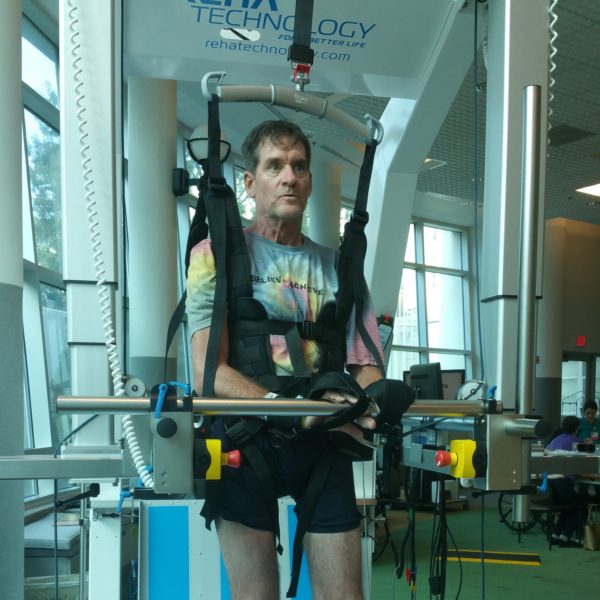 On June 23, 2018, my wife, Kelly, our dog, Ben, my friend, Chris and I were riding mountain bikes in a very remote area of the NC mountains. I tried to bunny hop a tree that had fallen across the trail but did an endo instead. Kelly and Chris were about 30 seconds behind me. When they found me, I was laid out in the trail, face up. I was dying. Chris rode for help while Kelly stayed with me. I quit breathing three times and Kelly had to resuscitate me. We were by ourselves for 2.5 hours until Chris and the Gorge rescuers could get to us. It took another 4.5 hours to get me out of the woods via hand-carried gurney, loaded on an ambulance and flown to Asheville.
I suffered a C3-C5 incomplete SCI. The surgeon told Kelly that it was a Chris Reeves type injury. She did not tell me about the prognosis. She had already seen a miracle in the woods and knew she'd see many more.
The first three months were spent in ICU, step down units and finally LTACH. I was weaned from the vent and the trach was removed (we were told that I would always be vent dependent).
Following rehab, we took an apartment in Charlotte to be near all of the outpatient opportunities. Our lives are on hold until we feel comfortable enough to go back to our little cabin in the woods.