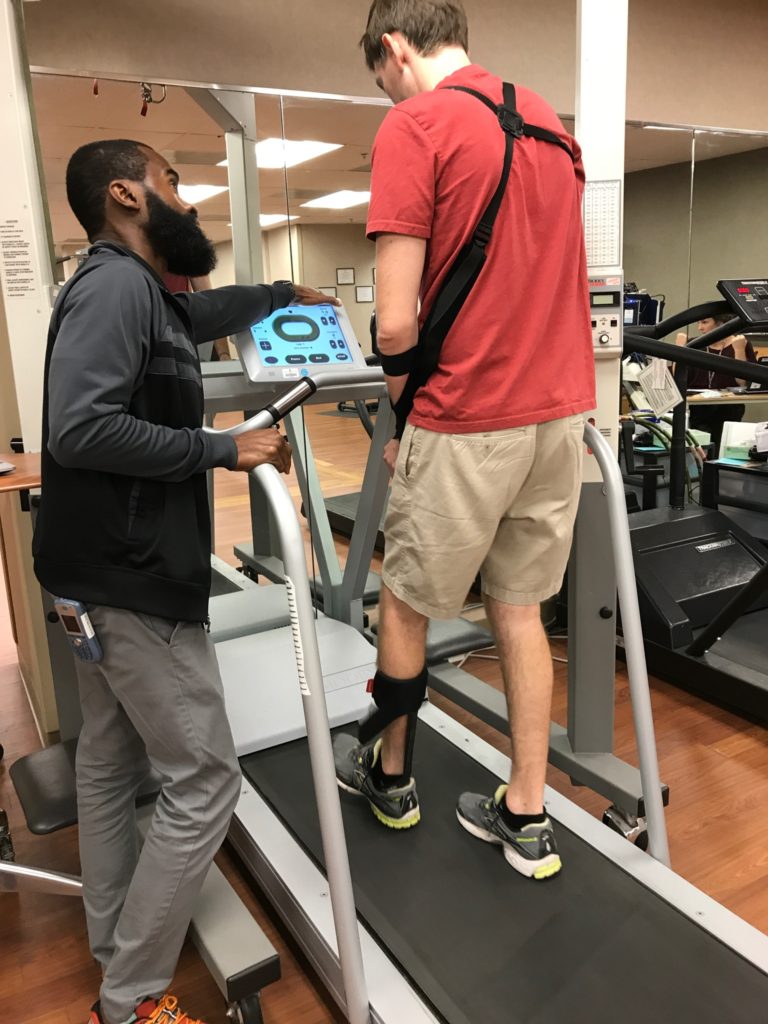 I am a 28 year old that was healthy, fit, enjoying life with working hard, traveling around the world, playing golf, and enjoying family and friends. On August 6, 2017, I awakened during the night with a brain bleed/stroke. After almost a week in ICU, a week on the intermediate care floor, 2.3 weeks in Rehab, I have been home for 2 weeks. I am attending Outpatient Rehab 3-4 times a week for left side weakness. I am so grateful to be making progress each day. I am improving walking with a cane and beginning to get some movement with my arm. I am anxious to return to work, also my volunteer work with Behailu Academy and doing the things I once enjoyed.
I am very dedicated to my therapy and know the importance of doing it. This grant will allow me to be able to continue to go to Outpatient Rehab and use the E-stem bicycle which has been helpful in getting movement in my arms and legs.
I was excited to hear about We Win! What a great opportunity for me and others to be able to get some assistance with further therapy and use of equipment.