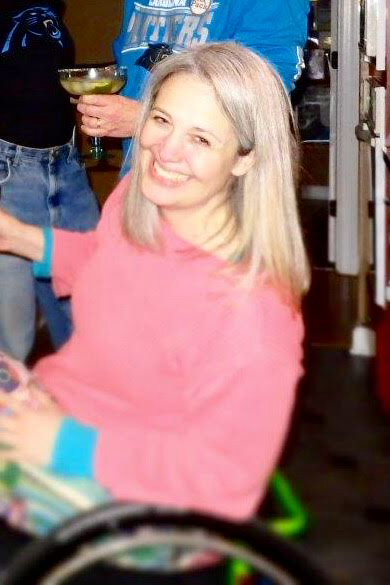 One month after turning 21, I fainted and fell nearly 2 stories from a ladder. The fall resulted in a T 7/8 complete fracture, and breaking all my ribs and collapsing both lungs. I was to enter my senior year of college at Binghamton University in NY State. Although a semester behind after rehab, I did return to complete a B.A. in English.
With the support of many services, friends and family, I have done well. But after 27 years of injury, my body needs more help to keep it flexible and strong.
A lot has changed for me and I would like to intensely participate in PT to regain my flexibility and strength and enjoy an independent and full life!
I currently have Medicaid and was only approved for 3 PT sessions. Having the opportunity to have a full, intensive PT program will provide me with an immense sense of relief and satisfaction by regaining flexibility in my joints, legs and body and strength because I will be able to complete the very basics ( transfers, toilet, shower, etc.) a lot easier!!