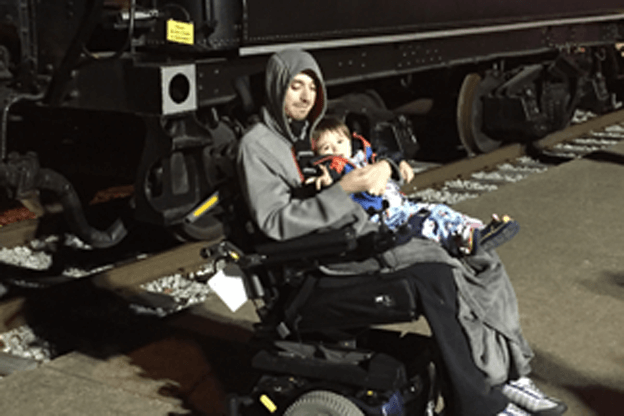 My name is James. I am 28 years old. I suffered a fall at my parents' home in Huntersville, NC on April 9, 2013. I fractured a C4-C5 vertebrae with a spinal cord injury. I was left paralyzed from the neck down.
It has been a long hard journey with many challenges for my family and I. Even with everyday's challenges, I remain focused and positive. I have been taking classes online to further my education. I attend therapy several days a week. I go to Race to Walk, Carolinas Rehab Center and to Body Electric in Cornelius, where I receive ARP (Accelerated Recovery Performance Wave Therapy). The therapy has helped me gain strength and movement in the upper extremities which means a lot to be able to move my arms.
The financial part becomes a struggle at times. It would be greatly appreciated to have some financial relief. It would give me a chance to keep pushing forward to gain more independence.